Great Quality, Great Value, Great Service!
LiverpoolTopsoil.com is exclusively provided by FJC Excavation - a family run business sourcing, producing and delivering thousands of tonnes of best quality Topsoil in 1 to 20 tonne loads throughout the Liverpool and Merseyside area to domestic, commercial and industrial customers since 1992.
All our Topsoil is blended then screened and graded at our Liverpool depot with deliveries made using our own trucks.
We can deliver your required quantity of topsoil in tidy 1 tonne bags, or if you can save a few pounds by ordering a loose load grab delivery.
Either way, you can expect a top quality product at a great price, delivered by a well established, experienced, friendly team of staff.
If you're not sure how much Topsoil you need, please try our Topsoil Calculator.
Or if you have any questions or want to enquire about ordering a quantity that's not available in our shop, please get in touch and we'll be happy to help.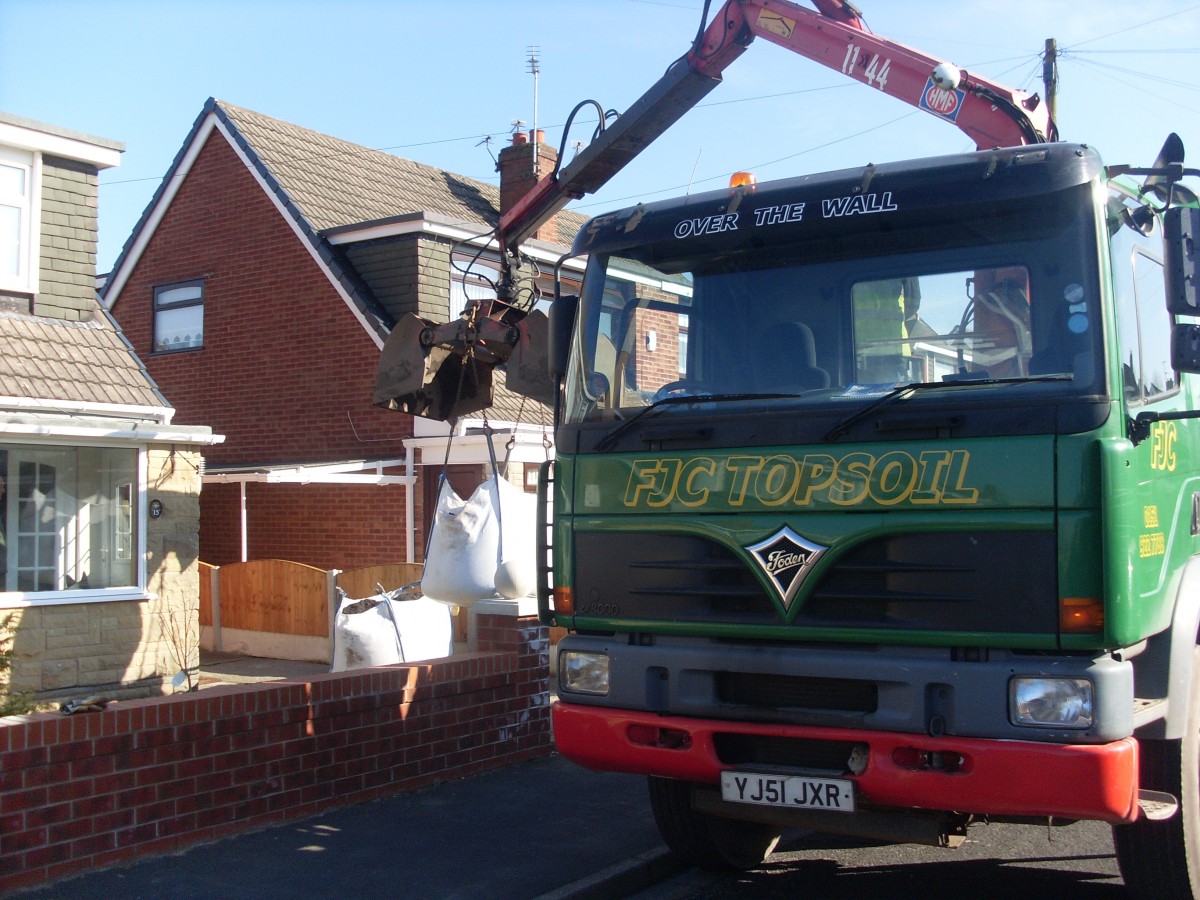 We are based in Liverpool with over 30 years experience sourcing, producing and delivering Topsoil throughout the Mersey region.